I LOVE books, especially kid books. Which is why I have to link up with the Teacher Wife and share my Must Have Picture Books!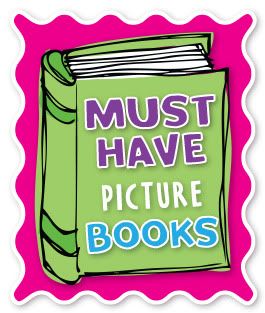 So in no particular order...
I got this book when I was a kid. I read it every year and it always becomes a classroom favorite. Its great for talking about following rules and all of the kids are named after the days of the week so the kiddos get a good review of those too!
too funny and the kids LOVE the pictures
another funny one, good for upper grader too because of the play on words!
And I have some new faves that I got just recently...
AMAZING! Just out right fun to read!
I could go on and on, but I'll spare you my endless list of books that I adore! Make sure you head over to the
Teacher Wife
and link up too!